Our Remote Support Includes: Ultimate Help Desk
Computer Tune Up
Spyware & Virus Removal
Whatever your PC or Mac tech problem is, our experts have seen it and fixed it all.
One-time service to solve most problems
Get your computer running faster again with a one-time tune up
Remove viruses from your computer or device
Optimize startup to speed boot process
Please follow the steps indicated in the tabs to initiate a remote session with a Snap-O-Byte technician. Upon completion of the form you will be transferred to PayPal for payment.
Remote Support with Team Viewer
Download and run TeamViewer QuickSupport
Using TeamViewer for Remote Support!
Write down or copy the unique ID and Password.
*Note: Please DO NOT close the QuickSupport window.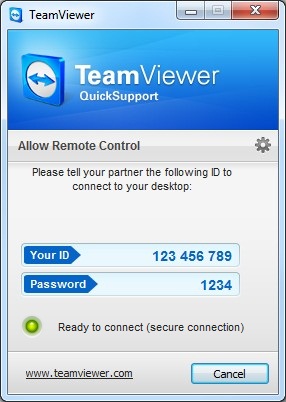 Email us the unique ID and Password.